---

Alexander - A man-child in America is a photographic exhibit currently on display at the Art Institute of Chicago, in Chicago, Illinois. It was funded by a grant from the Photographic Bureau of America, in conjuction with the Alexander Home Page.

The photographs presented here represent a small sampling from this vast, comprehensive exhibit. The images are stark, gritty, and undeniably real. The exhibit hauntingly portrays the reality of infanthood at the dawn of the 21st Century.

The exhibit also features a specially-commissioned portrait of Alexander by the late Andy Warhol.

Alexander - A man-child in America will be on exhibit through January 31, 1998.

---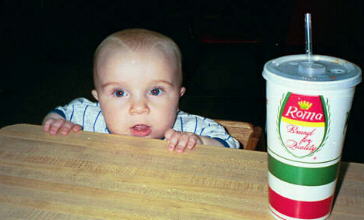 At a local pizzeria
Alexander stares across the expanse of an empty table, his breadsticks scattered on the floor. There is no food within reach. No food.

---


Father and son, reclining
Alexander and his father stare across the expanse of an empty living room. There is no television to watch. No television.

---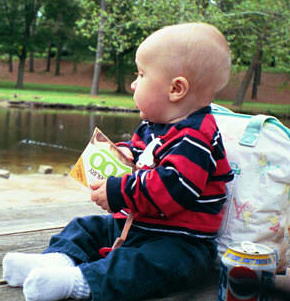 Zoo, Salisbury, Maryland
Alexander crumbles his zoo map in frustration. The zoo is large, yet he is so small.

---


Alexander and the three bears (and one rhinocerous)
Actually, it occurs to us that these pictures are not as haunting or gritty as they have been advertised. This appears to simply be a photograph of Alexander conferring with some of his friends from the animal kingdom. From left to right, Mr. Walker, Thaddeus, Alexander, Clark, and Tyler.

---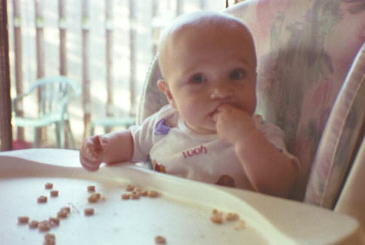 Prometheus' Regret
This strangely-titled piece seems to be merely a photograph of Alexander eating Cheerios. This exhibit is certainly not living up to its billing. Perhaps it will not last until January 31, 1998.

---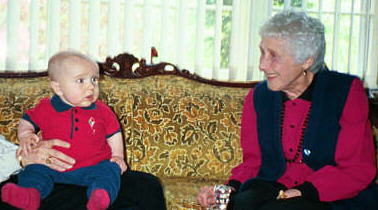 Alexander with his great-grandmother
---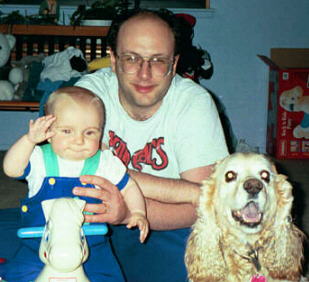 Father, son, and dog
Alexander is pictured here with his father and with his dog, Rustford.

---

Alexander with his grandparents
Alexander, center, smiles at his grandfather, as his grandmother looks on.

---
The Andy Warhol Portrait
Andy Warhol executed this special portrait of Alexander from beyond the grave. This may not be up to the standard that Warhol established while living, but this is quite a remarkable work for a man who is out of practice, having been dead for several years.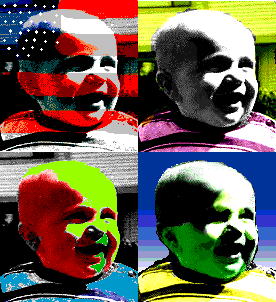 ---