---

Alexander had a very productive summer in 1997. He took his first steps toward taking his first steps. And he began to take an active hand in the production of The Alexander Home Page.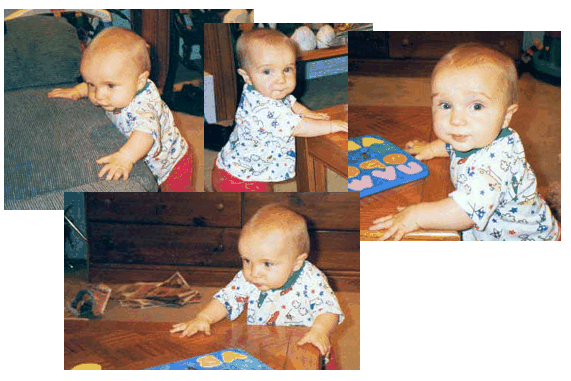 Above, Alex demonstrates his mobility by "cruising" along the couch and the coffee table. Alex is also able to walk along a bare wall. He can drop to his belly, "creep" across the middle of the room, and pull himself back to a standing position on the other side. In short, there is nowhere that is out of Alexander's reach. Which means that whenever Alexander is awake, his parents are almost constantly leaping out of their chairs.
Alexander works on The Alexander Home Page
Keeping The Alexander Home Page up-to-date and informative is a Herculean task. The staff is required to stay on top of breaking news, and to be aware of the latest advances in science, technology, and medicine.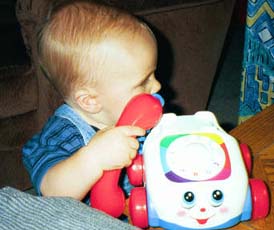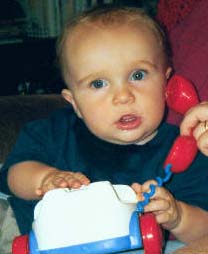 Above, left, Alexander confers with Russian President Boris Yeltsin. At right, Alexander advises Federal Reserve Chairman Alan Greenspan. Yeltsin and Greenspan are among many influential leaders who rely heavily upon the content of The Alexander Home Page.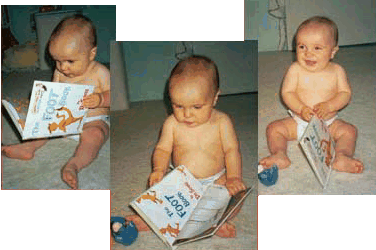 Alexander is a voracious reader, and is steeped in the classics. Here we see him reading Dr. Seuss' The Foot Book. He has also read Benjamin Bunny, The Pet Store, Early Bird on Sesame Street, Moby Dick, and Ivanhoe.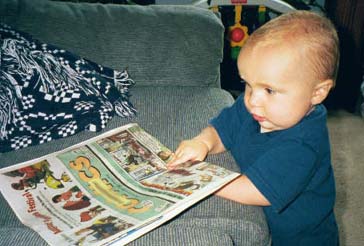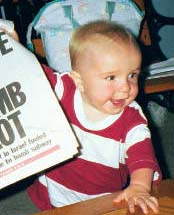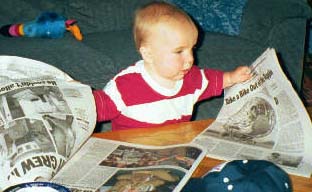 Alexander feels that newspapers are the best way to keep abreast of the fast-moving events in this ever-changing world. Alex reads every newspaper that he can get his hands on. He also shreds, and attempts to eat, every newspaper that he can get his hands on. He has a ravenous appetite for news.
Alexander goes out on the town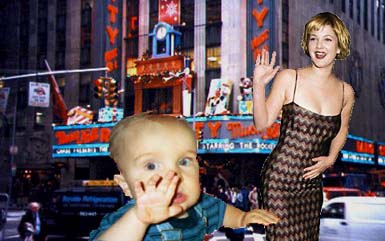 Despite his heavy workload, Alexander does make time for fun. He was recently captured on camera by paparazzi as he exited New York City's famed Radio City Music Hall with actress Drew Barrymore.
---